Lin's Design Headed to Runway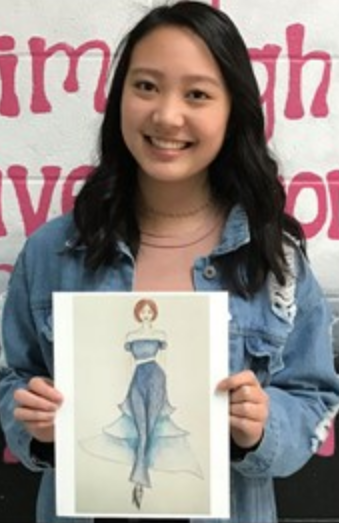 Hang on for a minute...we're trying to find some more stories you might like.
Christie Lin's art piece has been accepted into the KMAC (Kentucky Museum of Art and Craft) Couture show on April 2. This event is a wearable art runway show supporting emerging artists and designers. People make the art and the models wear it. Also, this helps raise funds for KMAC's educational programming.
Lin, a sophomore, said Mrs. Soule helped her enter her dress:"Mrs. Soule introduced me to the KMAC Couture fashion show because she knew I was very interested in fashion design. I thought it was a super cool event and a great opportunity to be able to express my ideas with guidance."
Lin said she was able to submit any design she wanted but it "needed to have a curatorial statement." She has always been interested in fashion, design, and art.
That interest and passion resulted in a dress design worthy of the runway, which was an honor for Lin: "I was ecstatic when I found out that I had been accepted!"