My Top 10 modern mainstream rappers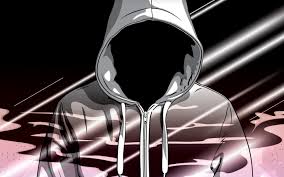 Hang on for a minute...we're trying to find some more stories you might like.
I'm gonna say that if you like turn up music and that's all you care about, you probably shouldn't scroll down. Modern day Hip Hop has people on both ends- some people dig the bass boosted trap beats and use of auto-tune, in order to turn up. Others, such as myself, prefer  rappers who also make good music but still focus their music on their ability as an MC. My list of modern day rappers include rappers in their prime right now, so legends like Kanye, Eminem and Nas will not be included.
Honorable mentions: Vince Staples, Vic Mensa, Ab Soul,Isaiah Rashad, A$AP Rocky, Chance the Rapper
                   10.Tyler, the Creator
One of the more comedic and laid back rappers, Tyler the creator makes a unique type of hip hop. With some dope lines spread across his discography and top tier production, you can't go wrong with listening to Tyler. He can make deep songs when needed ("Answer") but in his own words-and perhaps the right way to make music- Tyler makes music simply because it is fun. While I felt "Cherry Bomb" was a bit of a drop off, Tyler makes music fun to listen to.
Albums:
Cherry Bomb (2015)
Wolf (2013)
Goblin (2011)
                       9.Childish Gambino
One of the most popular rappers today, Childish Gambino has some of the dopest lines I have ever heard and mixes this with great music and flows. While I am opposed to the direction his career is going, Gambino has proved he can spit with the best of them multiple times before, whether it be "Camp" or some of his fire mixtapes.
Albums:
Awaken, My Love! (2016)
Because the Internet (2013)
Camp (2011)
                                 8.Logic
With one of the smoothest voices and one of the dopest flows, Logic has emerged hugely lately. His debut album "Under Pressure" is one of my favorite in recent years. With above average lyricism and an ability to make great music, Logic has potential to become a legend. He has yet to make a "classic" album, but with his talent, he could very easily. "Everybody" is set to release on May 5th.
Albums:
Everybody (2017, releases May 5th)
The Incredible True Story (2015)
Under Pressure (2014)
                          7.Schoolboy Q
Schoolboy Q is blessed with his rough, raspy voice that fits over his instrumentals perfectly. Q has made some of the best "banger" songs out, as his albums Oxymoron and the Blank Face LP are full of them.While it took him a while, Q has recently finally got the mainstream appeal that he deserves.
Albums:
Blank Face LP (2016)
Oxymoron (2014)
Habits and Contradictions (2012)
Setbacks (2011)
                               6.Jay Rock
Jay Rock's music has that unique 90s west coast feel to it, whether it be his instrumentals or his gritty voice. Unlike west coast legends like Dr Dre, Jay Rock has a great story telling ability and rhyme schemes. Jay Rock deserves more mainstream appeal. You can make a case that he "destroyed" king Kendrick Lamar on his own track "Money Trees."But that has small relevance to his overall ability, Rock also has very strong projects in "Follow me Home" and '90059″.
Albums:
90059 (2015)
Follow me Home (2011)
                              5.J Cole
Yup, you knew it was coming. J Cole is just too good to be left off. While I don't personally enjoy his music as much as the others, there's no denying Cole is one of the deeper and more lyrical rappers today.
Albums:
4 Your Eyez Only (2016)
2014 Forest Hills Drive (2014)
Born Sinner (2013)
Cole World: The Sideline Story (2011)
                       4.Joey Bad***
One of my personal favorites, Joey's arsenal includes sick rhyme schemes and clever wordplay. Add this to his smooth, jazzy instrumentals and overall lyrical ability and you get a sick combination. While I don't think he should've said he was better than 2pac, bar for bar, I actually agree with it. His mixtape "1999" is one of my favorite mixtapes of all time.
Albums:
All Amerikkkan Bad*** (2017)
B4.DA.$$ (2015)
                       3.Denzel Curry
You shouldn't even say music is lit until you listen to Denzel. And no, don't even listen to his meme song "Ultimate". With an angry, in your face delivery, a dope flow and some of the best beats I've ever heard complimenting his lyricism and nasty hooks, Denzel is my favorite rapper to turn up to. If you don't like "Imperial", I don't think you deserve to be able to hear anymore.
Albums:
Imperial (2016)
Nostalgic (2013)
                        2.Earl Sweatshirt
The best rapper in the game bar for bar, Sweatshirt is one of my all time favorites. While some may complain his delivery is boring, I like to focus on his crazy lyricism,(ranging from his heavy rhyme packed bars to his need-to-be-analyzed double entendres) to his  smooth flows and laid back instrumentals. Earl simply can't be touched lyrically and I loved both of his first two albums. If you only listen to rap to turn up, you won't enjoy him. But he is probably the most technically talented rapper in the game today.
Albums:
I Don't Like S***, I don't go Outside (2015)
Doris (2013)
                   1.Kendrick Lamar
Yes, I can agree that Kendrick is a bit overrated at times. But what he has done to hip hop in recent years is a sight to behold. With likely to be classics in "Good Kid, m.a.a.d city" and "To pimp a butterfly" I think Kendrick is not only one of the most talented rappers in the game but will also be one of the guys you look back and remember as the king. His newly released album "DAMN" has already recieved heavy critical acclaim from critics everywhere. Kendrick's songs often contain hidden messages in them and are really chill to listen to.
Albums:
DAMN (2017)
To pimp a butterfly (2015)
Good kid, m.a.a.d. city (2012)
Section 80 (2011)